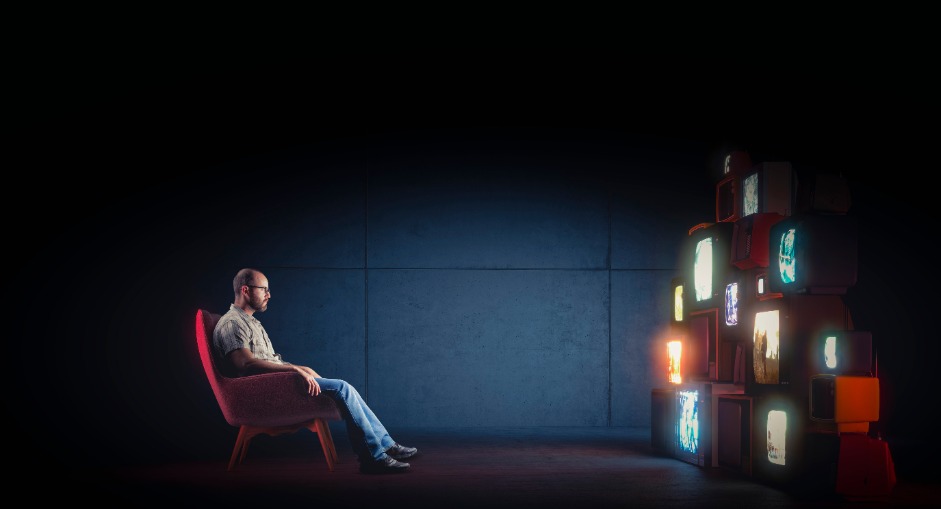 "Many a man thinks he is buying pleasure, when he is really selling himself to it."
– Benjamin Franklin
"It is since Christians have largely ceased to think of the other world that they have become so ineffective in this. Aim at Heaven and you will get earth thrown in; aim at earth and you will get neither."
– CS Lewis
"God's own people need—or else they would not have been given it—a command to pray, because we are very subject to periods of worldliness, if indeed that is not our usual state. We do not forget to eat or go to work or go to our beds to rest, but we often do forget to wrestle with God in prayer and spend long periods in consecrated fellowship with our Father and our God. With many believers, the worldly ledger is so bulky that you cannot move it… Hours for the world! Minutes for Christ! The world has the best, while prayer gets the leftovers of our time. Hence it is said that we need to be commanded to attend to that very act that should be our greatest happiness and our highest privilege to perform—to meet with our God."
– Charles Spurgeon
In Numbers 6, God offered the children of Israel a way to walk closer with Him. A Nazirite was someone who wanted to disconnect from the pleasures, snares, and pursuits of the world in order to give themselves completely to God for His purposes. The Nazirite vow was voluntary. They would abstain from things that were not wrong or sinful in of themselves while making an all-out commitment to God.
And the Lord spoke to Moses, saying, "Speak to the people of Israel and say to them, When either a man or a woman makes a special vow, the vow of a Nazirite, to separate himself to the Lord, he shall separate himself from wine and strong drink. He shall drink no vinegar made from wine or strong drink and shall not drink any juice of grapes or eat grapes, fresh or dried. All the days of his separation he shall eat nothing that is produced by the grapevine, not even the seeds or the skins. "All the days of his vow of separation, no razor shall touch his head. Until the time is completed for which he separates himself to the Lord, he shall be holy.
Numbers 6:1-5
I understand the part about no wine. But no seeds or skins?
Amy Carmichael writes:
"Those of us who are God's emissaries are to treat the world (not just its corruptions, but its legitimate joys, its privileges, and blessings also) as a thing to be touched at a distance. We must be aware at all times that if we are caught by its spirit or fed by its meat, we will lose our sensitivity to the very breath of the Highest and will no longer receive the manna that falls from heaven to feed our souls.
It is not that He forbids us this or that indulgence or comfort; not that He is stern, calling us to a life of harsh ascetism, as if that would make Him more pleased with us. No, it is that we who love our Lord, and we whose affections are set on the things that are heaven for us today—we voluntarily and gladly lay aside things that charm the world, so that we may be charmed and ravished with the things of heaven. Then our whole being may be poured forth in constant and unreserved devotion in serving our Lord, who died to save us. Therefore, we may bind ourselves to God with the kind of vow that commits us to this: to look upon the world, in all its delights and attractions, suspecting that traps are set there for us, reserving ourselves for a higher way. The world is not for us. We are called to live daily in a higher kingdom, where we are touched, and our souls drink from the Spirit of God."
In his book The Journey of Desire, John Eldredge shared how God put His finger on John's annual Spring fly-fishing trips, for 5 consecutive years.
The first year they encountered rain and snow. The second year, John planned the trip in July to avoid the snow season—and got hit with thunderstorms and mudslides. Year 3, a drought prevented the trip. The fourth year, they went, but caught nothing. Then in the fifth year John received an invitation to fish at a private spot in the Deschutes of Oregon where only several are invited a year. Historically, those who fished there walked away with all they wanted.
Eldredge caught nothing.
John writes:
"God must take away the heaven we create, or it will become our hell. You may not think your efforts to arrange for a little of what you desire are anything like heaven on earth. I certainly didn't, not, at least in the more conscious regions of my heart. But some deep and tender part of us gets trapped there in those times and places where we have had a taste of the life we long for. There in the ranch lands of central Oregon I realized that the real issue is this: I haven't wanted to be an eternal person. I've wanted to find life here somehow… for most Christians, heaven is a backup plan. Our primary work is finding a life we can get at least a little pleasure from here."
The seeds and skins of the Nazirite vow are nothing compared to the unyielding demands placed on those of us who are New Covenant Christians.
"You shall be holy, for I am holy."
1 Peter 1:16
"And calling the crowd to him with his disciples, he said to them, "If anyone would come after me, let him deny himself and take up his cross and follow me."
Mark 8:34
"All things are lawful for me, but not all things are helpful. All things are lawful for me, but I will not be dominated by anything."
1 Corinthians 6:12
"Therefore go out from their midst, and be separate from them, says the Lord,
and touch no unclean thing; then I will welcome you, and I will be a father to you,
and you shall be sons and daughters to me, says the Lord Almighty."
2 Corinthians 6:17-18
"For the desires of the flesh are against the Spirit, and the desires of the Spirit are against the flesh, for these are opposed to each other, to keep you from doing the things you want to do."
Galatians 5:17
"Set your minds on things that are above, not on things that are on earth. For you have died, and your life is hidden with Christ in God."
Colossians 3:2-3
"Do not love the world or the things in the world. If anyone loves the world, the love of the Father is not in him."
1 John 2:15
"Enter by the narrow gate. For the gate is wide and the way is easy that leads to destruction, and those who enter by it are many. For the gate is narrow and the way is hard that leads to life, and those who find it are few."
Matthew 7:13-14
"You shall be holy," "deny yourself and put self to death (take up your cross)," "be separate and touch nothing unclean," (not even a touch!), we can't do the things we want, set our minds on Heaven, don't love the things of this world, and, the Christian life is so hard that few will make it through. The only way we have a shot at living a life of holy surrender is to go all out and give God everything. We can't live like everyone else, including many in the church. It's going to be a tough journey, with daily battles against our flesh, the forces of evil, and others, including comfortable Christians who scoff at or have no interest in the narrow path.
Neil Postman writes the following in his book Amusing Ourselves to Death:
Today we must look to the city of Las Vegas, Nevada, as a metaphor of our national character and aspiration, it's symbol a thirty foot high cardboard picture of a slot machine and a chorus girl. For Las Vegas is a city entirely devoted to the idea of entertainment, and as such proclaims the spirit of a culture in which all public discourse increasingly takes the form of entertainment. Our politics, religion, news, athletics, education and commerce have been transformed into congenial adjunct of show business, largely without protest or even much popular notice. The result is we are a people on the verge of amusing ourselves to death…
There is no subject of public interest—politics, news, education, religion, science, sports—that does not find its way to television. Which means that all public understanding of these subjects is shaped by the biases of television.
Postman published Amusing Ourselves to Death in 1985.
For the past 70 years, we have been immersed in a culture of entertainment that includes movies, television, videos, music, video games, non-stop news (which is often more entertainment that fact), pleasure of every kind, and sports. Entertainment is our way of life. Pornography is the logical extension of a nation amusing itself to death. So is gluttony. Comfort is paramount. Sacrifice? If it means spending a few more hours at work so I can make a few more dollars and go see the big game, sure.
Many Americans, including Christians, strive for as much pleasure, comfort, and entertainment they can get. They'll spend hours watching sports, news, playing video games, engaged in social media, binging on porn, watching videos, and immersing themselves in all the flesh-stimulating movies and music they can get. The entertainment-driven believer is unaware of how their devotion to secular entertainment has given the voices of the world more influence in their life than they realize. God gets the leftovers; their prayer life is stunted (if they have one) they're prone to compromise and they float through life. Satan is better off leaving entertainment-driven believers alone—if he attacks them it would force them to their knees and might rouse them spiritually.
Then there is Christian entertainment. Christian movies and videos have exploded. The hot topic of the moment is the TV series The Chosen. Dallas Jenkin, director of The Chosen, is quoted as saying the following in a recent article:
"I would say, probably 95 percent of the content of the show isn't directly from Scripture. People call it a Bible show; they'll call it a Jesus show. And I'm OK with that, but I'll say, 'This is actually—I mean the Bible is for sure the primary source of truth and inspiration for the show, but there's a ton of content that isn't actually directly from Scripture," Jenkins said.
The Chosen has been reportedly watched by 94 million people worldwide. That's a lot of screen time.
The culture of entertainment has been accepted by the church. Many church services resemble rock concerts with polished speakers. There used to be a sharp dividing line between the secular and the sacred. Today that line has been blurred.
One pastor at a church we visited here in Arizona based a sermon series on The Chosen and asked the flock to watch each week's episode. I thought we were supposed to be devoted to teaching, fellowship, and prayer (Acts 2:42), not Christian entertainment! Later, that same pastor used a scene from the Harry Potter films to illustrate his message, and described Harry, a witch, as the "good guy" pitted against the forces of evil. Christians who have come out of the occult and witchcraft have told me that the Harry Potter series contains real-world Satanic rituals and is a door opener for the occult.
We saw a pastor at another church wear a football jersey as he preached from the pulpit. We've taken grace so far we've driven it off the cliff. Remember God's words in the verses above… "You shall be holy," "Touch no unclean thing," "Set your mind on the things above"… Church is supposed to be a sacred, holy place, not one where we promote entertainment.
400 years ago, Blaise Pascal cut to the core of why we're entertainment-driven:
The only thing that consoles us for our miseries is diversion. And yet it is the greatest of our miseries. For it is that above all which prevents us thinking about ourselves and lead us imperceptively to destruction. But for that we should be bored, and boredom would drive us seek some more solid means of escape, but diversion passes our time and brings us imperceptively to our death.
My friends, entertainment has diverted us from the narrow path, God, and facing ourselves. To face self is to confront all of its sin, pride, and emptiness. We skim the top of the Christian life and our relationship with Him yet call ourselves devoted Christ followers. Many are more diverted by entertainment than devoted to God.
If you want to be a devoted Christ-follower, you will have to go against the grain of what modern Christianity has become. In her biography of Amy Carmichael, Elisabeth Elliot writes:
"Amy herself set the example and paid the price, sometimes in conflict with fellow believers. The matter of using pictures of Christ, a common practice among missionaries, was unthinkable to Amy. No one, she felt, had a right to presume to imagine God the Son. Who could possibly separate manhood from Godhead? She shrank in dread from such holy ground, and reminded those who disagreed that the apostles had avoided all appeal to the senses, trusting in the power of the Word alone. The Church, Amy said, resorted to pictures when her power had gone."
A church that has diverted itself from being devoted to prayer by watching TV or immersing itself in entertainment will lose its power. We see the evidence of that everywhere, with many walking away from the church, addicted to pornography or engaged in other forms of sexual sin, wallowing in entertainment, or in a lukewarm state. 120 years ago there were no sports industries, internet, or movies. Churches had prayer meetings and there was even prayer in the schools. Charles Spurgeon's church of the 1800s had prayer meetings throughout the week that were attended by hundreds. Church on Sundays could go for 2 hours or more, and there were Sunday night services. Today, most modern believers won't go to church unless the worship band is there to liven it up. An hour and 15 minutes is today's standard service length. 30 minutes for the worship band, 45 minutes for the sermon. When is the last time you attended a prayer meeting?
Can you imagine the early church, who spent hours in prayer meetings, huddled around a TV screen watching The Chosen? Or rocking out to secular music, or watching the latest PG-13 movie with just a little sex in it? What would John the Baptist, Paul, or the Apostles, 11 of whom died a martyr's death do? Imagine what it would be like if John the Baptist was set down in a modern church, with his talk of repentance, vipers, and "burning the chaff with unquenchable fire." The early church was so spiritually powerful that Satan went after them with intense persecution. The modern church is, ah, well… imploding… watching Youtube videos, with heads down in their smartphones (Oops, a text just came in, hold on a sec), porn-addicted, raving about the hot new thing in Christian circles… hey, you see that Instagram post?
Give me 1,000 of the men and women out of the 94 million who've watched The Chosen, I'll equip them to be prayer warriors, and we'll change the world while the rest of the church are diverting in front of the TV.
My friends, you don't want to get to the end of your life with nothing more to offer God than "I went to church, read my Bible, watched Christian movies, was a nice person, did a few good works." Those who live for entertainment and pleasure don't end up well—see Luke 12:16-20. I fear that some churchgoers will hear some of the most terrifying words in Scripture when they enter eternity: "I never knew you, depart from me…" (Matthew 7:23).
As you look ahead to 2023, consider building your life as follows:
Make prayer your number 1 priority.
Devote yourselves to prayer, keeping alert in it with an attitude of thanksgiving;
Colossian 4:2
Prayer makes your time in God's word come alive. Prayer aligns us to Him, sets our heart on fire, withers the compulsion for the pleasures and entertainment of this world, provides wisdom, takes us to the throne-room of grace, breaks strongholds, and changes lives. Prayer kindles our hunger for God and is the source of spiritual power for true ministry. It is impossible to fulfill the greatest command to love God with all our heart, mind, and soul without a vital, consistent prayer life. How can we say we love someone if we don't spend time with them? Last year I started asking God to prepare my heart for eternity; He's been faithful to answer my request. My desire for entertainment has shriveled up while my hunger for prayer has intensified.
I suggest you go for at least an hour of prayer, every day. In his book Letters to the Church, Francis Chan wrote that every pastor should be on their knees at least 2 hours a day. Participate in at least one prayer meeting a week and pray with others often. Go away alone for at least 24 hours alone with God once every three to four months (So He Himself often withdrew into the wilderness and prayed.
Luke 5:16)
Many churches don't have prayer meetings. We have eight going on during the week. Reply to this email if you want to get plugged in.
You must be in God's word every day.
This should be one of the fundamentals of the Christian life, yet a 2022 survey showed that 10% of Christians read God's word daily. You won't be able to filter out the lies of this world and know God as you should without His word stored in your heart.
Cancel the diversions in your life.
Take the things you spend your free time on and run them through the verses we've looked at ("You shall be holy," "Touch no unclean thing," "Set your mind on the things above"…). With surgical precision, cut the things out that need to be removed, especially the entertainment-drugs that have diverted you from being a devoted Christian. Reduce your screen time as much as possible. Then replace those things with those we should be devoted to from God's perspective. Don't focus on what you're releasing, which isn't the main point – set your mind on what you have to gain.
Be devoted to your tribe.
Be devoted to one another in love. Honor one another above yourselves.
Romans 12:10
You can't be devoted to others if you're isolated. Get plugged in with others.
Email us if you want to participate in one of our groups.
Invest your time in that which is eternally significant.
The saying is trustworthy, and I want you to insist on these things, so that those who have believed in God may be careful to devote themselves to good works. These things are excellent and profitable for people.
Titus 3:8
What does it profit, my brethren, if someone says he has faith but does not have works? Can faith save him? If a brother or sister is naked and destitute of daily food, and one of you says to them, "Depart in peace, be warmed and filled," but you do not give them the things which are needed for the body, what does it profit? Thus also faith by itself, if it does not have works, is dead.
James 2:14-17
What is the fruit of your life? Are there any olives on that tree? Ask God what He wants you to invest your time in. At the same time, never let being busy in ministry choke your first love with Him. Prayer must remain your number 1 priority, not good works.
Invest financially in the ministries you believe in.
Sell your possessions, and give to the needy. Provide yourselves with moneybags that do not grow old, with a treasure in the heavens that does not fail, where no thief approaches and no moth destroys. For where your treasure is, there will your heart be also.
Luke 12:33-34
Many churches have folded or been forced to merge with others to survive. One recent survey showed that 5% of Christians tithe. Pastors have told me that 20% of their flock give 100% of their donations. A heart that has been regenerated by the love of God will be eager to support His work.
Remember that rest is critical.
Rest and entertainment are two different things. Rest is commanded from the beginning of God's word through the end, starting with the seventh day of creation. One of the enemy's strategies is to wear God's people out to the point they burn out or even walk away from Him. Don't allow your love to grow cold by hitting the gas 24/7.
Every believer has complete freedom to choose how they will live their lives. The Lord didn't force anyone to take the Nazirite vow—but He does demand holiness and an all-out commitment of New Covenant believers, as we've seen. You can take the Christian life and your relationship with the Lord as far as you like, and you have the freedom to wallow in a life of diversions if you prefer. Just don't fake it. Better to be lukewarm than a liar.
I will leave you with a quote from the early 1700's by Gerhard Tersteegen.
"I record with deep sorrow the fact that, in our days, in the case of newly converted souls, the necessity of advance and pressing forward in holiness of life is not sufficiently insisted upon, whereas the Scripture is so clear and full upon this subject. In the Scripture we find that holiness includes a real and actual cleansing from sin and pollution, in the renewing of the inner man, in a changing from glory to glory after the image of Him who created us, in conformity to Jesus Christ. Let us seek after all these things, praying earnestly, and withdrawing ourselves into the seclusion of the inner sanctuary of communion with God, Who is so inexpressibly near to us, Who desires, by the power of the resurrection of Christ, by the Spirit of holiness, to sanctify us wholly, to work by us, to live, and move in us.
He that abhors all his sins, has a right to believe that he has the forgiveness of all his sins and cleansing from them in the blood of Christ; but he that wishes to receive Christ, and yet secretly retain both the world and sin, his faith is vain. He that gives all for all, shall certainly obtain the pearl of great price; but how can a person receive anything whose hands are already full! Do not console yourselves on unsubstantial grounds, till Jesus consoles you in His due time, lest you be injured by it."