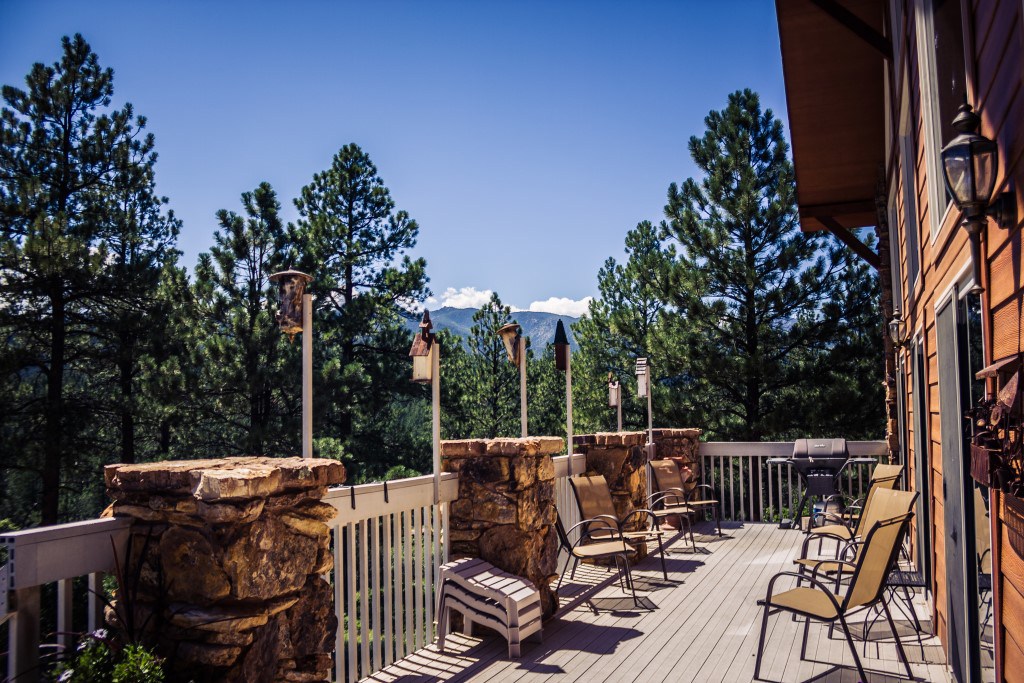 Our religious activities should be ordered in such a way as to have plenty of time for the cultivation of the fruits of solitude and silence.
-A.W. Tozer
We are commanded to stop… rest, relax, let go, and make time for Him. The scene is one of stillness and quietness, listening and waiting before Him. Such foreign experiences in these busy times! Nevertheless, knowing God deeply and intimately requires such discipline. Silence is indispensable if we hope to add depth to our spiritual life.
-Charles Swindoll
But the news about Him was spreading even farther, and large crowds were gathering to hear Him and to be healed of their sicknesses. But Jesus Himself would often slip away to the wilderness and pray.
Luke 5:15-16
And he said to them, "Come away by yourselves to a desolate place and rest a while." For many were coming and going, and they had no leisure even to eat.
Mark 6:31
Jesus modeled a life of consistently going to wild, untamed places away from the crowds to seek His Father in prayer. The verses that show Jesus retreating to an extended time of solitude—and inviting others to do the same—aren't merely pleasant stories to be studied. Seeking God away from the rat-race is meant to be our way of life.
In the past I've shared of my solo trips to the desert here in Arizona, and the mountain retreat in Beulah, Colorado when we lived in Colorado Springs. Now we are offering you the opportunity to come away for a weekend of seeking His face with other like-minded Rogue Christians.
June 9-12 of this year, we are holding a Rogue Christian Retreat in the mountains of Beulah, Colorado. The retreat will run from Thursday at 5:00PM through Sunday at 11:00AM.
Friday and Saturday morning there will be times of fellowship and praying with other believers, along with teaching by yours truly. You will have from after lunch until dinner for time alone with God and to rest.
Our time together will include:
Fellowship with other brothers and sisters in Christ who have the same heart to draw near to God.
Rest.
Prayer, including teaching on drawing close to God, listening to Him, resting with Him, and hearing His voice, plenty of one-on-one time alone with the Lord in the afternoons, and praying with other believers.
Healing: Breaking the strongholds of lies and healing from the wounds of the heart.
Equipping you to be a spiritual warrior and overcomer.
Challenging you to make your life count for eternity.
We're planning to have Sandy England there; those of you who know her can meet her in person.
The retreat center in Beulah has 8 rooms, each with 2 beds, so this won't be a large gathering. 6 rooms/12 beds are still available at present.
The rate is $250.00 per person or $495.00 per couple and includes the room and all meals from dinner Thursday night through breakfast Sunday morning. Partial scholarships are available. If you want to come and need help financially, please let us know and we'll do what we can to help. Please plan to arrive by no later than 5:00PM Thursday night. You can fly into Denver International Airport or Colorado Springs Airport. Denver is 140 miles from Beulah; Colorado Springs is 70 miles away.
A 100.00 non-refundable deposit is required to hold your room. Final payment is required by June 1.
My friends, I can tell you from personal experience that spending a weekend apart from the hamster wheel of life to seek the Lord with others is rejuvenating and healing.  When I led a similar retreat in Italy last November one man told me he'd never felt so close to the Lord in his life and didn't want to go home.
Please contact us or call our office at 480-562-4825 to get signed up.
Now when day came, Jesus left and went to a secluded place; and the crowds were searching for Him, and they came to Him and tried to keep Him from leaving them.
Luke 4:42
 Come to me, all who labor and are heavy laden, and I will give you rest. Take my yoke upon you, and learn from me, for I am gentle and lowly in heart, and you will find rest for your souls. For my yoke is easy, and my burden is light.
Matthew 11:28-30