Want to bring a Rogue Christian to speak at your church or organization?
Mike Genung has led conferences, retreats, and given the Sunday morning message in churches in the US and Europe. Although speaking about freedom from porn is what he often speaks about, pointing people to a passionate love relationship with God is always woven into message.
I'm not into isolated churches… it doesn't do people much good if I teach them about things they should be doing without leading them into it. It's when we do what we're given in God's word that it comes alive; teaching alone isn't enough. When I speak at a church I'll often ask the pastor if they'll allow me to break their congregation up into groups of two for the purpose of sharing and praying for each other. Although people are hesitant at first, the end result is always amazing, with people laughing, hugging, and even crying afterward.

– Mike Genung
In the retreats he leads, Mike will often have attendees spend time alone with God in silence for at least one afternoon. One man who attended a retreat in Italy wrote:
During the retreat we had the afternoon to seek God. This phrase "seeking God" seemed strange, or even absurd to me! Initially, I laughed about this, thinking that this exercise was one of those dumb American things. But then I realized that too often we believers are focused on searching for God's intervention, for His help in difficult situations, or always looking for something that has to do with us, but rarely do we strive to search for God and He alone.
---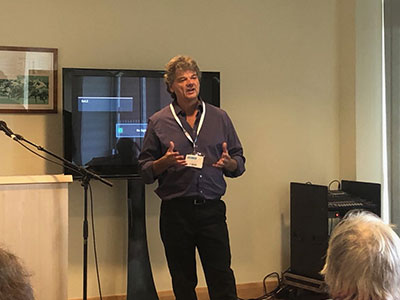 I was very impressed with your message, passion and delivery. Please be encouraged that what you are doing is very important and so needed.
Sue G., licensed counselor
Contact us if you'd like to discuss setting up an event or having Mike speak at your church or organization.