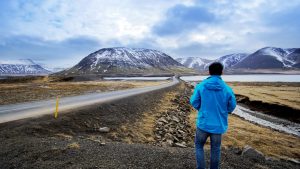 We often want God to give us His plan, don't we? Especially when the bottom is dropping out of our lives, catastrophe strikes, or the outside world is on fire like it is now.
The wife has had enough and leaves, the husband won't get help, one of the kids has wandered into sin, the counselor says things that cause more harm than good, or church leadership refuses to acknowledge their flock has a porn problem. What do we do with all this?
This is where the Christian life can become a wild adventure, or, we can mess it up by taking matters into our own hands, responding in the flesh, looking to man for answers when man doesn't have them, or consulting "The Ten Steps for What to do When It Hits the Fan."
When I'm working with people it's not uncommon to hear questions like "Should I move out?" "How do I proceed with…" or they want me to give them the next five steps in their journey.
While there is some feedback I can give on the basics, I'll often ask "What is God saying to you?" in response. More often than not, God has already given them the next step and they want extra confirmation, which is a good thing, or, they don't want to do what He's telling them.
I've never had God give me the plan, but when I spend consistent time seeking His face and listening for His answer, the next step always comes.
Sometimes, the answer is the dreaded W word – WAIT.
When no answer comes, wait on Him. There are decisions we're faced with when moving ahead without clear knowledge of His will would be disastrous. I speak from experience, having bloodied my face plenty of times from charging headlong into a brick wall.
Wait doesn't mean doing nothing. Waiting includes consistent, often fervent prayer, seeking the counsel of God's word and others, and watching for His answer.
Prayer is always the key. In prayer, God can bring you to a place of rest and peace in the midst of the storm while stabilizes you, no matter what you're going through. Fervent prayer is the great game-changer that connects us with His power, presence, and love in amazing ways that reach deep in the soul.
No Christian is greater than their prayer life. If you want more of God and His wisdom and power, the changes, breakthroughs, and answers must come on your knees.
In His time, the Lord will give you the next step. As you walk with Him and allow Him to lead you, the Christian life will become an exciting adventure. The road may be terrifying at times, and there will be pain and suffering (your church did tell you that signing up for the life of believer meant suffering, right?) but there's no other way to live the abundant life to the fullest.
For we walk by faith, not by sight.
I Corinthians 5:7
But they soon forgot his works; they did not wait for his counsel.
Psalms 106:13
If any of you lacks wisdom, let him ask God, who gives generously to all without reproach, and it will be given him. But let him ask in faith, with no doubting, for the one who doubts is like a wave of the sea that is driven and tossed by the wind. For that person must not suppose that he will receive anything from the Lord; he is a double-minded man, unstable in all his ways.
James 1:5-8
Be strong and courageous. Do not fear or be in dread of them, for it is the Lord your God who goes with you. He will not leave you or forsake you.
Deuteronomy 31:6
photo credit: glowonconcept