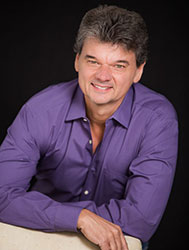 Behold, an hour is coming, and has already come, for you to be scattered, each to his own home, and to leave Me alone; and yet I am not alone, because the Father is with Me.
John 16:32
Saul was in hearty agreement with putting him to death. And on that day a great persecution began against the church in Jerusalem, and they were all scattered throughout the regions of Judea and Samaria, except the apostles.
Acts 8:1
Therefore, those who had been scattered went about preaching the word.
Acts 8:4
Peter, an apostle of Jesus Christ,To those who reside as aliens, scattered throughout Pontus, Galatia, Cappadocia, Asia, and Bithynia, who are chosen
1 Peter 1:1
Over the years I've heard many say the church is the people and not the buildings. Now is the time to prove it.
In many areas, large gatherings are not allowed due to the outbreak, however, small gatherings of 10 are. This is the time to create a Rogue Church.
And they devoted themselves to the apostles' teaching and the fellowship, to the breaking of bread and the prayers.
Acts 2:42
A Rogue Church is a Biblical church where the flock focuses on God's word, fellowship, and prayer. Unlike many of our churches today, there are no isolated believers in a Rogue Church, nor are Rogue Churches prayer-less. Our power comes from prayer, God's word, and the bonds we forge with others, not the volume of the worship band.
You can start a Rogue Church in the next few weeks in your home. Ask the Lord to show you who He wants to bring to your fellowship of 10, or whatever the number might be. Screen them carefully and make sure you're all in agreement theologically, especially on the core tenets of Scripture. You'll want to tell them up front they everyone will be expected to pray and share with others.
Here's how to structure your time together during your weekend services:
Lead off with time studying God's word together. One man can teach; you can rotate weekly with others if you prefer. This might take 20-30 minutes.
Break up into two groups – one with men and the other with women. Share your needs and what you're going through with each other. Then pray for each other. This can take 30-40 minutes; when people start opening up they may need more time, especially if they're going through hard times.
Finish your time together in corporate prayer. You can pray for each other, others you know outside of your fellowship, for the salvation of the lost, open doors for ministry, repentance in the church, pastors, the government, current events, and for your state and country. Most importantly, pray as the Holy Spirit leads you.
You have just formed a prayer-fueled, spiritually powerful, body of believers where no one goes home isolated or lonely, and everyone is ministered to every weekend. Your house of prayer has stormed the throne-room of grace with petitions for your country, which are desperately needed now.
See the following for more information on setting up a Rogue Church:
https://theroguechristian.com/how-to-set-up-a-rogue-church/
https://theroguechristian.com/the-guidelines-for-a-safe-church/