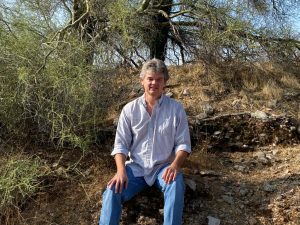 In this new video, I look at the early church's Holy Spirit-powered approach to evangelism in the book of Acts (it's a bit different than many of our modern churches), and the man Jesus said was the greatest born up to that time—John the Baptist. John was a rough character who tended to get in people's face when it came to sin. His words included:
I baptize you with water for repentance, but he who is coming after me is mightier than I, whose sandals I am not worthy to carry. He will baptize you with the Holy Spirit and fire. His winnowing fork is in his hand, and he will clear his threshing floor and gather his wheat into the barn, but the chaff he will burn with unquenchable fire.
Matthew 3:11-12
This isn't exactly seeker-friendly fare. John the Baptist was fire in the desert.
Then, I offer a message for today's church.
Click the image above, or go here to watch the video: