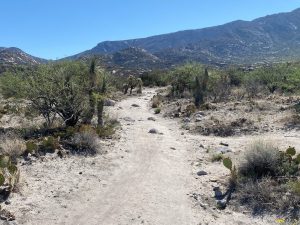 And rising very early in the morning, while it was still dark, he departed and went out to a desolate place, and there he prayed.
Mark 1:35
But now even more the report about him went abroad, and great crowds gathered to hear him and to be healed of their infirmities. But he would withdraw to desolate places and pray.
Luke 5:15-16
Wednesday through Friday of last week I spent time alone in the Arizona desert for the purpose of seeking God in prayer, worship, and rest. The past month had been a whirlwind and I knew I needed undistracted time with Him.
As usual, it was a wonderful experience. He brought me to the place where I let everything go; racing at 150 MPH for an extended period of time winds our nervous system up with stress. After a day of resting with Him the emotional tension fell off and there was peace; deep rest of soul. Here I'm able to receive and hear from God in ways that aren't possible when I'm spinning the hamster wheel.
My desert retreats are marked with worship, fervent prayer… and crying. His tender touches of grace and kindness soften the heart to such an extent that tears of joy and release flow easily. He is, after all, the deepest yearning of the heart.
I believe Jesus made time away alone with the Father in isolated places a habit because we need to drink deeply of God often. I've also learned that the Lord responds when we make a special effort to get away with Him alone in a setting bereft of distractions. If our heart is in the right place, He gets all of us and we get all of Him. You can't do that at home when you're surrounded by the emotions and urgency of whatever needs to be done at the moment.
How did Jesus prepare for ministry? 40 days… alone… in the desert. No people, churches, seminaries, books, or (gasp) smartphones. If anyone didn't need time away in the desert for extended time in prayer it was Jesus. He was God, yet the weakness of His humanity compelled Jesus to go after His Father in the wilderness. Or maybe, it was because Jesus loved being alone with Him.
The Lord gave us these glimpses into His prayer life to model what the Christian life should look like. When we strip everything away and go to Him in prayer and passionate seeking, He opens the door to unexpected blessings.
The problem is that many churches have turned the Bible into a textbook to be studied, exposited, and theologically packaged, instead of a guidebook on how to live the Christian life. How often are we challenged in church to go away with the Lord in the desert as Jesus did for a day or two?
One nationally known and respected pastor who teaches the Bible verse-by-verse said the following in a sermon on Luke 5:12-16.
Jesus had to stop going into the city because inside the wall it was too crowded. The crowds were so massive he had to go to the open space. Remember the priority is always preaching, preaching, preaching and also to be healed of their sicknesses. In order to sustain His ministry, verse 16 says, "He Himself would often slip away to the wilderness and pray."  That too is wonderfully human, isn't it? "He was in all points tempted like as we are."  Though He was holy, harmless, undefiled, and separate from sinners, He was in every sense touched with the feelings of our infirmities. And He needed communion with the Father.
"Pray" here is a kind of a habit of Jesus.  We find it all the way through the gospels.  Luke features it, chapter 3 and chapter 4, 6, 9, chapter 11.  He kept His connection with the Father. Astonishing power…  Jesus banished disease from Israel and they killed Him.
See what's going on here? We tell people what the text means or illustrate it but we don't challenge them to live it. "Preaching, Preaching, Preaching…" all we need is a sermon and we're good. Prayer in the desert? That's something Jesus did. We don't need to go overboard and spend time alone in the middle of nowhere praying.
I disagree; we must challenge God's people to live His word. The truth sets us free, but He also gave us the Bible to show us how to live. That's when we come alive and the Christian life becomes an adventure. Most importantly, it's how we fulfill the greatest command to love Him with all of our heart, mind, and soul.
But be doers of the word, and not hearers only, deceiving yourselves. For if anyone is a hearer of the word and not a doer, he is like a man who looks intently at his natural face in a mirror. For he looks at himself and goes away and at once forgets what he was like. But the one who looks into the perfect law, the law of liberty, and perseveres, being no hearer who forgets but a doer who acts, he will be blessed in his doing.
James 1:22-25
The church has been losing ground to Satan for decades. Sermons are preached every weekend, yet the country has imploded spiritually. The early church was built on prayer, yet prayer is MIA from the lives of most Christians and our modern churches. This is a big reason why we're so weak and have lost our salt. No prayer, no power.
Going alone to the heat of the Arizona desert for several days requires a certain kind of crazy—or a Rogue Christian who loves God and wants Him bad enough to leave everything behind. Going hard after God in desolate places is the way of the rogue.
I challenge you to go away alone with the Lord for one to two days. "I'm too busy" doesn't hold water. If you're too busy for time with the One you will face in eternity, you are too busy. It comes down to priorities; we do what we want to. Our actions reveal what we love, not our words, knowledge, or theological bent. Jesus was surrounded by people from morning until night yet He still made time away with the Father a priority.
Don't just study the Bible. Live it.
Status quo Christianity has failed. It's time to go rogue.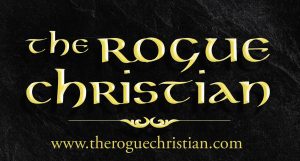 The picture at the top is near the Cataline Mountains, North of Tucson, while I was on a desert trip seeking the Lord.
———————————————————————————————————————————————————————————————————————————-
Rogue Christian Retreat
So on that note…
I'm looking at holding a Rogue Christian retreat here in Arizona this fall. There would be teaching, times of community, and plenty of solo time for prayer and seeking God alone in a desert setting. By the fall season the weather cools down here; as the temperatures in the rest of the country are dropping Arizona still offers sun and a warm climate. If you'd be interested in attending please contact us so I can get a feel for the level of interest. We'll contact you once the details are set.