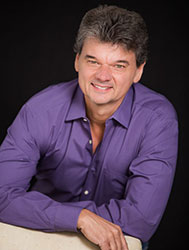 O God, you have rejected us, broken our defenses;
you have been angry; oh, restore us.
 You have made the land to quake; you have torn it open;
repair its breaches, for it totters.
 You have made your people see hard things;
you have given us wine to drink that made us stagger.
-Psalm 60:1-3
Following are several excerpts from my new book, The Rogue Christian. This first excerpt is from the beginning of chapter 1, where I explore the current moral condition of the US. Keep in mind that I finished writing Rogue in February.
The US is being torn apart by a cultural civil war in every corner of society, including the church.

Our government has split into two factions, both fighting for power. "One nation under God" has faded. During the past decade, the cultural civil war was inflamed with racial tension among people of all colors, particularly blacks and whites. Wedges grew among law enforcement, the military, and the general public.
 In the big picture, we have lost wide swaths of cultural territory to those who have been deceived by Satan into believing that there is neither God nor absolute truth, and that everyone can do as they please, create their own reality, and see themselves as gods. Those of us who believe in the Creator of the universe are now enemies who must be silenced, instead of neighbors and allies who are on the same team, regardless of our disagreements.
The church isn't immune to the virus of division. After Christianity Today, founded by Billy Graham, published an article proclaiming that President Trump should be removed from office, Billy's son Franklin Graham lambasted it. The realms of Christian social media exploded, with God's people squaring off on both sides.
 What struck me was that I didn't see anyone pointing out that the civil war in the secular world is just as pervasive in the church. Maybe it's because we don't want to face the truth that the fabric of every part of our culture, including the church, is being torn apart.
 Every kingdom divided against itself is laid waste,
and no city or house divided against itself will stand.
-Matthew 12:25
This excerpt is also from chapter 1 –
Satan has rapidly expanded the territory he's taken in the U.S.
In August 2018, a group who call themselves the Satanic Temple unveiled an 8 foot statue of Baphomet, a demonic entity, at a First Amendment rally at the Arkansas State Capitol to protest a Ten Commandments monument already on the Capitol grounds. A cheering crowd of free speech advocates gave its approval of the display.
 Four months later, the Satanic Temple installed another statue in the Illinois State Capitol. In a GoFundMe campaign to raise $1,500 for the spectacle, the group stated its mission: "Chicago will no longer allow one religious perspective to dominate the discourse in the Illinois State Capitol rotunda during the holiday season…. Please consider what you may do to help us bring Satan to Springfield!"2

The occult has gone mainstream. In November 2018 the Satanic Temple settled a lawsuit with Warner Bros. and Netflix after a reboot of the teen witch show Sabrina used a copy of the Baphomet statue in an episode. The Temple argued that using the statue "not only infringed on its copyright, but damaged its reputation by portraying the statue as evil (emphasis added)."3  
Recent studies show that there are now as many as 1.5 million practicing witches in the US.4 This is up from a survey in 1990 that showed only about 8,000.5
 Christian witches are cropping up with their own websites. One of their "prophets" stated, "The Bible is a huge book of sorcery. You literally can't get around that. You can't get around Jesus being a magician."6 
 Go on Netflix, and you will find a wide assortment of shows with demonic or occult content. Broadcast TV has its dark offerings too. Fox premiered Lucifer in 2016. Satan, the central character, has left hell for Los Angeles to run a nightclub while acting as a consultant for the Los Angeles Police Department (LAPD). After Fox cancelled the show in 2018, Netflix picked it up. One critic wrote, "Lucifer's got sex appeal, but the show's hackneyed cop procedural format undermines a potentially entertaining premise." 7
 The occult is for sale, and the US is buying. Last year, while my daughters and I were out Christmas shopping, we visited a store with a display of "supernatural products" that included merchandise with a pentagram. During another trip to a mall in New Mexico, one store had an assortment of spell books and other paraphernalia for witchcraft. You might think those products were hidden in a back corner, but they had prime exposure in the middle of the store near the cash register.   
After looking at how the US has become a culture of violence, the sexual depravity it's mired in, and other issues, I finish chapter 1 with this:
…if we don't take a hard look at the truth of where we are, who we've become, and how much ground we've lost, coming up with an effective battle plan is impossible. Most churches say little to nothing about the issues we've looked at in this chapter. Why is this? How can we be silent and do nothing while we watch our country collapse under the weight of its sin and evil? The picture comes to mind of Nero, carelessly fiddling while Rome burns and its citizens suffer.
Think back to the status quo church I described at the beginning of this chapter. Can a church like that—one that caters to the comfort zone, avoids hard topics, doesn't equip its people to be fighters and overcomers, and shows no sense of urgency—be the revival-sparking spiritual force that is so desperately needed today? Or are we the Christian version of Nero, singing praise songs and taking in pleasant sermons while Satan orchestrates the destruction of our country?
Today, the US is imploding. The recent flare-up of the cultural civil war that is ripping the country apart isn't an abnormality; the evil behind it has been at work for years.
Our "positive and encouraging" churches have refused to face the moral freefall into darkness that has been going on for decades, with the result that we've opened the door for Satan to take significant ground in the US. The cumulative effect of our ongoing civil war, the growing influence of the occult (1 million witches!), a church where two-thirds of its men are viewing porn, the sexual depravity we're all swimming in, the increase in mass shootings, and how our state and local governments have been legislating moral insanity is exploding all around us.
For we do not wrestle against flesh and blood, but against the rulers, against the authorities, against the cosmic powers over this present darkness, against the spiritual forces of evil in the heavenly places.
Ephesians 6:12-13
Though it was an unjust racial crime that ignited the US recently, the cultural civil war was merely a pawn the enemy used to release the spirits of anarchy and rebellion. We have given Satan so much ground that he was able to engulf the entire country in the flames.
When I say "we," I mean the church.
You are the salt of the earth, but if salt has lost its taste, how shall its saltiness be restored? It is no longer good for anything except to be thrown out and trampled under people's feet.
Matthew 5:13
By ignoring and refusing to openly discuss the wickedness and evil that has overtaken our country in our churches, caring more about people's comfort zones than the truth, burying our heads in doctrine yet having little in the way of preserving influence in the culture, and neglecting to equip God's people to be fighters and overcomers, we've abandoned the battlefield and given the enemy wide open territory to take. He comes to steal, kill, and destroy, and he takes whatever ground is given to him as quickly as he can, then prepares for the next assault. Give him too much ground, and he will eventually destroy a nation.
Think I'm taking this too far?
Just two days ago, the Washington Post reported:
Current and former U.S. intelligence officials have expressed dismay at the similarity between events at home and the signs of decline or democratic regression they were trained to detect in other nations. "This is what happens in countries before a collapse. It really does unnerve me," said Gail Helt, a former CIA analyst.
How are we responding?
Go to social media these days and you'll find that many of the posts from believers are one side justifying their position to the other, or saying the other side has hurt them more than the other. A few encourage unity, and there is a smattering of quotes from Martin Luther King, Jr.
This will accomplish nothing, and it misses the big picture by miles.
I have yet to read of a single church that said they were going to devote their weekend meetings to prayer for the purpose of crying out to God for mercy, repentance and revival. Why is this?
Salvation is a helmet, not a nightcap.
-Vance Havner
Here's another excerpt from The Rogue Christian:
Adam and Eve have two sons, Cain and Abel. Satan attacks Cain with discouragement and bitterness, and Cain murders his brother Abel. The human race has been at war with Satan since Eve was deceived. The Bible is filled with stories of brutal battles, rape, murder, witchcraft, robbery, adultery, demonic oppression, and hatred.
When God's people turn away from Him, the consequences are severe. When they walk with Him and obey Him, they are victorious, although there is always a cost. Being at war means you take hits and suffer losses, even when the battles are won.
We are a church at war, but we're not acting like it. If you're in a church in a war zone, with bombs landing all around you and buildings in flames, which of the following would you do:
Preach an encouraging message on prayer.
2. Tell everyone to make social media posts defending their position.
3. Tell everyone to drop to their knees immediately and pray with urgency.
I see a lot of the first two options out there.
A church at war that has lost significant ground can't use the same methods that got its butt kicked. We must face the pain of our own sin, depravity, and arrogance, and go hard after God in beseeching prayer until the battle changes, every day, and at every weekend service.
 if my people who are called by my name humble themselves, and pray and seek my face and turn from their wicked ways, then I will hear from heaven and will forgive their sin and heal their land.
2 Chronicles 7:14
2 Chronicles 7:14 gives us the instructions for the healing of our land. No sermons, no worship band, no heady exegesis or nose-dives into doctrine. Just turning away from sin, which includes confessing it (James 5:16), which requires humility, and prayer, which means all-out seeking of God's face.
From this weekend forward, if we're serious about turning the tide, every church must focus their services on confession, sharing and prayer in small groups, and corporate prayer. That's it. It doesn't take a degree in theology to figure this out. If your church won't talk about porn or the other sins that are besetting believers, better to keep their doors closed until they're ready to get serious. Maybe that's a part of why God shut the church during the coronavirus and still continues to do so. It wouldn't be a bad thing if the days of the performance-driven, isolated church were over.
What makes it so hard is that we're in bondage to our comfort zones.
I know your works: you are neither cold nor hot. Would that you were either cold or hot! So, because you are lukewarm, and neither hot nor cold, I will spit you out of my mouth. For you say, I am rich, I have prospered, and I need nothing, not realizing that you are wretched, pitiable, poor, blind, and naked. I counsel you to buy from me gold refined by fire, so that you may be rich, and white garments so that you may clothe yourself and the shame of your nakedness may not be seen, and salve to anoint your eyes, so that you may see. Those whom I love, I reprove and discipline, so be zealous and repent. Behold, I stand at the door and knock. If anyone hears my voice and opens the door, I will come in to him and eat with him, and he with me. The one who conquers, I will grant him to sit with me on my throne, as I also conquered and sat down with my Father on his throne. He who has an ear, let him hear what the Spirit says to the churches.
Revelations 3:15-22
When I saw the carnage of this past week and remembered what had been written in The Rogue Christian, it hit me that the book was borderline prophetic. Rogue provides individuals and churches the way to taking back our country – and our churches. The response of every believer and church is critical; there's no more room for standing on the sidelines while the enemy keeps taking ground.
Let's turn our homes, businesses, and churches into strongholds of prayer.
For though we walk in the flesh, we are not waging war according to the flesh. For the weapons of our warfare are not of the flesh but have divine power to destroy strongholds.
1 Corinthians 10:3-4
Therefore, confess your sins to one another, and pray for one another so that you may be healed. The effective prayer of a righteous man can accomplish much.
James 5:16
Why do you call Me, 'Lord, Lord,' and do not do what I say?
Luke 6:46
these I will bring to my holy mountain,
and make them joyful in my house of prayer;
their burnt offerings and their sacrifices
will be accepted on my altar;
for my house shall be called a house of prayer
for all peoples.
Isaiah 56:7