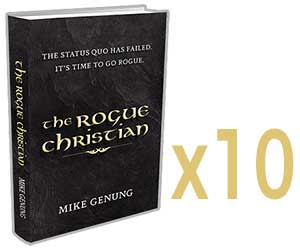 Price for 10 paperback, shipped in the U.S.: $99.00
The above price includes free media mail shipping in the continental U.S.
Mix or Match either book. Let us know the quantities per title in the notes section at checkout.
Paperback specs:
Dimensions: 8-1/2 x 5-1/2 x .615
Net Weight: 12.2 ounces
Paperback: 186-240
Publisher: Blazing Grace Publishing
ISBN: 978-1-7323128-2-1 & 978-1-7323128-5-2
Printed in USA
Wholesale discounts available volume purchases contact us for more info.
---