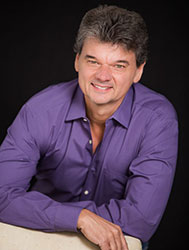 There's a lot of hand-wringing going on as to why churches haven't been opened. Many are asking, if liquor stores, Walmart, salons, and pot shops are allowed to open, why not churches? Fingers are pointed at the government. They must have a secret agenda against churches. Or maybe it's spiritual warfare. Maybe.
My question is, "God, what are you saying to the church in not only shutting it down, but keeping churches closed longer? What is it you want us to change?"
I don't know His answers, but when you look at God's word and how churches are called to be houses of prayer (most are not), how porn has exploded since the outbreak yet many churches still avoid the topic, how many believers are isolated (churches may teach about being devoted to fellowship, but few believers meet with a brother or sister once a week for heart-felt honesty, confession of sins, accountability, and prayer) which feeds the porn problem, why would God want our churches to continue like that?
How many churches are challenging their flocks to face the pain of their sin and apathy, provide effective answers for healing and freedom for the bondage to sin they might be in, or challenge them to take their Christian walk to a higher level? Do they know how to lead them to repentance and revival? When's the last time you heard of a church taking ownership for the spiritual abuse in their midst? Or the arrogance that comes from thinking their flock doesn't have problems with pornography, apathy, lukewarmness, being choked with the cares of this life, all while they avoid disturbing anyone's comfort bubble during their weekend services?
Where is the fire from the pulpit, and the sense of urgency? Are we broken and crying out to God for healing for our countries, or have we been so anesthetized by keeping everything at a shallow level or making the Christian life about the intake of doctrine with no outflow that we've become "comfortably numb"?
Fire in the heart of the Christian comes not from knowledge, but spending hours in prayer. God's word must be kindled with prayer. When is the last time you spent several hours in prayer? Or a day or two? Some Christians I talk to give me a weird look when I tell them I go away to a retreat alone for one to two days every three to four months for the purpose of prayer and seeking God. Never mind that Jesus prepared for ministry with 40 days alone in the desert, or that He would spend evenings in prayer after a full day of ministry, or that the early church met often for extended times of prayer. We study prayer in our churches, but we don't pray.
Many Christians would start squirming if their pastor told them he was going to devote the entire service to prayer. We desperately need this! Yet how many pastors have the courage to lead their people out of their comfort zones and turn their weekend meeting into a spiritual nuclear prayer bomb? Why is this?
Maybe, God has delayed opening churches for these reasons and more. Maybe He wants His people's hearts and is tired of less than all-out devotion. Maybe He loves us with such an overwhelming passion that He's willing to shut the church down to get everyone's attention so we can have more of Him and He can have more of us.
Where is your heart today? The good news is that the throne of grace awaits those who want help.
"'I know your works: you are neither cold nor hot. Would that you were either cold or hot! So, because you are lukewarm, and neither hot nor cold, I will spit you out of my mouth. For you say, I am rich, I have prospered, and I need nothing, not realizing that you are wretched, pitiable, poor, blind, and naked. I counsel you to buy from me gold refined by fire, so that you may be rich, and white garments so that you may clothe yourself and the shame of your nakedness may not be seen, and salve to anoint your eyes, so that you may see. Those whom I love, I reprove and discipline, so be zealous and repent. Behold, I stand at the door and knock. If anyone hears my voice and opens the door, I will come in to him and eat with him, and he with me. The one who conquers, I will grant him to sit with me on my throne, as I also conquered and sat down with my Father on his throne. He who has an ear, let him hear what the Spirit says to the churches.'"
Revelations 3:15-22
Let us then with confidence draw near to the throne of grace, that we may receive mercy and find grace to help in time of need.
Hebrews 4:16